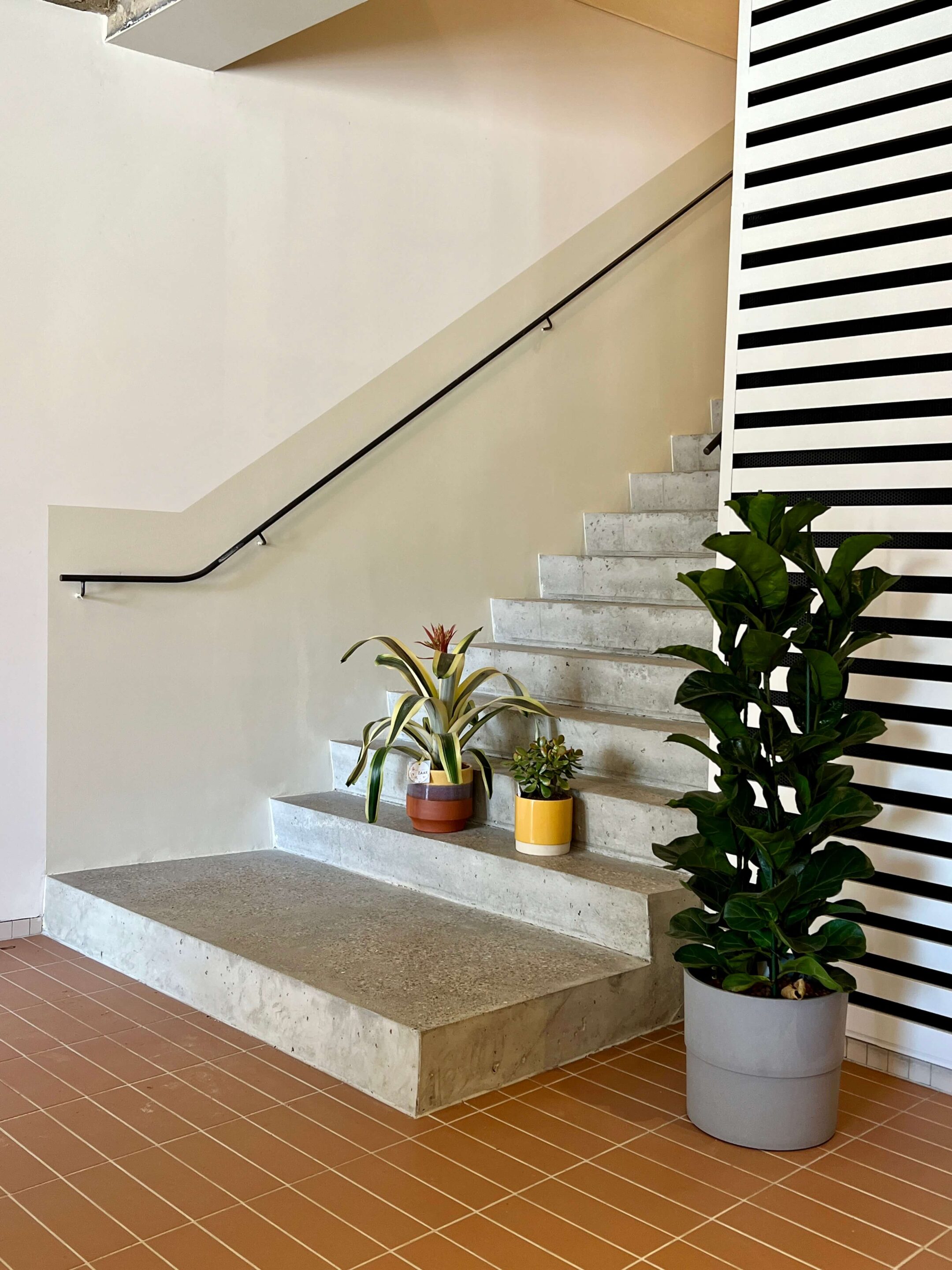 A couple of weeks ago, my partner and I were just leaving the idyllic Ardennes region in southern Belgium when we decided that we were going to break up our return journey to Amsterdam into two parts. After several days of being without a good espresso based coffee, we were gagging for a creamy and sweet flat white, and since Antwerp was sort of on the way, I suggested we stop at the newly opened Caffènation Blue.
We parked the car nearby and approached the venue from the south, skipping the large terrace with its giant columns and entering through the side door. The interior is large but not overly huge. There are big windows facing the street along which you can also sit and sip your coffee, which is what we eventually did.
With high ceilings, the most modern coffee equipment and a mouth watering selection of pastries, this Caffènation outlet really hit the spot. If you don't know Caffènation, you should at least be aware of its instrumental role in establishing Antwerp as the leading specialty coffee city in Belgium inspired people to get started in coffee way beyond the city's borders. I remember some of the earliest specialty coffee shops in Amstedam carried Caffènation and many owners referenced Caffènation founder Rob Berghmans as an idol.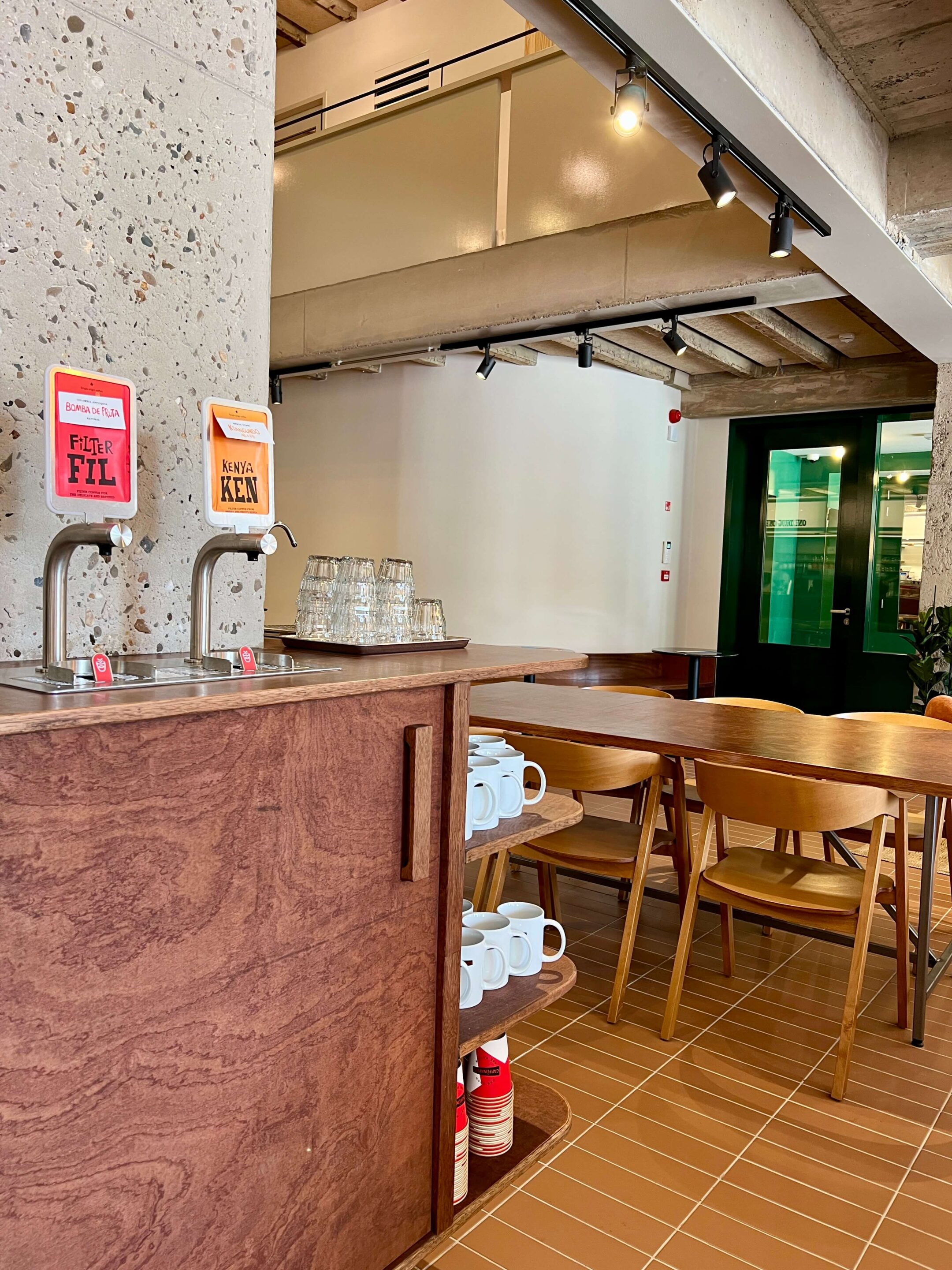 The latest outpost takes Caffènation further and adds a new sense of elegance to a brand that was traditionally associated with beards, racing bikes and a 'fuck it' attitude. The interior is retro chic with lots of warm tones, wood and great illumination. You'd think the place would be flooded by natural light but the large outdoor terrace is covered and features huge columns that interrupt the view.
One of the biggest highlights for me was the Batch Brew self tap system originally developed by Australian company Six Simple Machines and pioneered by the likes of Single O. It features two different coffees that you can tap yourself either into the large mugs nearby or into your take away cup. The café also has its own in-house patisserie where all of the delicious sweet treats are made.
I particularly loved the friendly and welcoming service, something I still often find lacking in Amsterdam. Sorry about it. The baristas were happy to explain all the different features of the café and show us around the beautifully designed interiors. At the back there is a large glass wall separating the café from a work space while on the first floor there is an internal balcony that offers great views of the café's inside.
For a city that prides itself on its strong coffee culture and forward thinking attitude, this new addition is a great enrichment and an excellent step forward for an iconic specialty coffee brand that has done so much to advance specialty coffee in Antwerp and beyond.