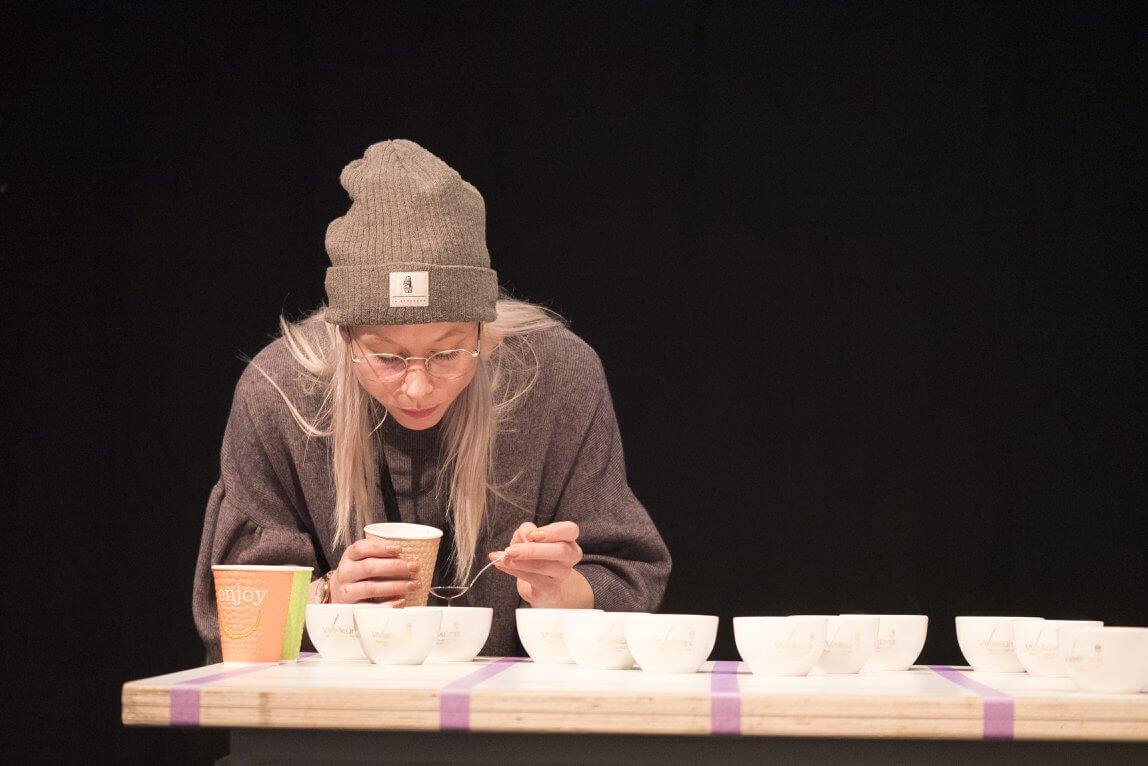 The founders of Rotterdam based roastery Manhattan Coffee Roasters hardly need an introduction but if you're unfamiliar with them, it's safe to say that Ben Morrow and Esther Maasdam have always liked to be on top. Ben and Esther, who have been life partners for much longer than they have been co-founders, competed for many years in a great number of coffee competitions and between them, have more than 30 years of experience in the field.
Founded in 2017 with the aim to showcase the finest coffees from leading producers around the world, Manhattan is an outward looking business that has the spirit of the Holland America Line deep within its DNA. Rotterdam is the only 'modern' Dutch city with a skyline full of skyscrapers and its iconic Erasmus bridge is one of the city's landmarks. Coincidentally, it's also part of Manhattan Coffee Roasters' logo. Back in the day, Rotterdam and New York were connected through the Holland America line and to this day, Rotterdam is Europe's biggest port. Much of the world's best coffee passes through there.
In 2021, I had the first chance to work with Manhattan when they were the launch partner for our first-ever GEMS Coffeevine box. For this box, Ben and I cupped a large number of samples in their old roastery before settling on a gorgeous green tip Geisha from Janson Estate in Panama and needless to say, it was a huge hit. Since then, I've kept in close contact with the team, watching from a distance as their business grew. Today, Manhattan is located in a much bigger space and roasting on a huge Typhoon Coffee Roaster. There are not many people out there who use this large scale machine but given by how omni present their coffees have become all over Europe and further afield, their production needs have probably outgrown traditional roasting equipment.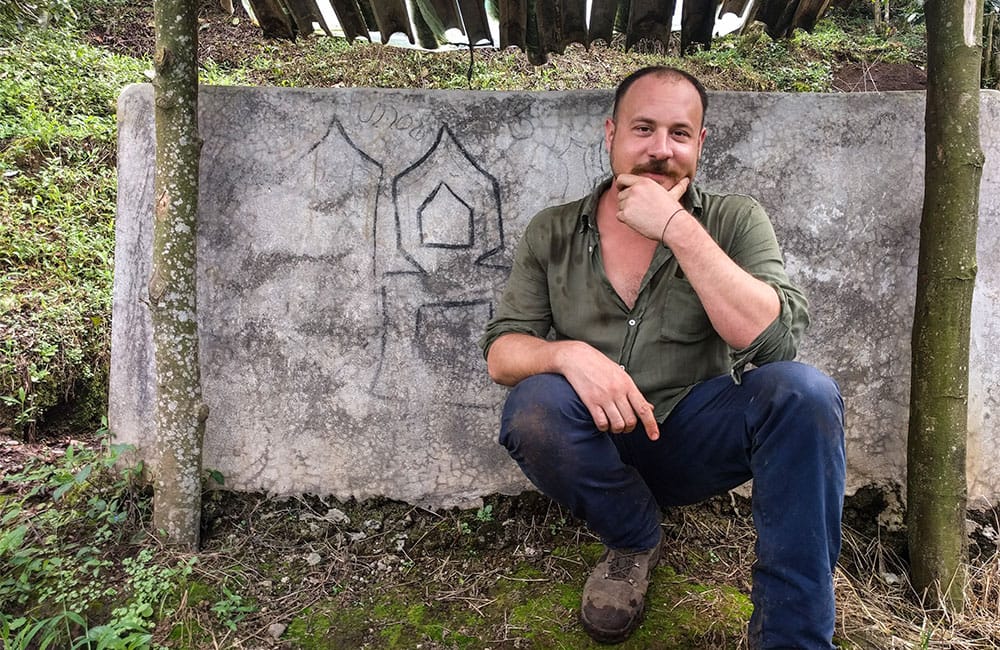 I am particularly chuffed to have Manhattan as one of our partners for the upcoming July 2023 European coffee roasters box because they will be roasting for us an absolutely delicious coffee from our friend Rodolfo Rufatti Battle in El Salvador. Rodolfo even joined one of our monthly cuppings a few years ago when he was in Amsterdam and I regularly see him at major coffee events around Europe.
Rodolfo has a really interesting story. Though he was born in El Salvador, he grew up all over the world and speaks English with a very heavy American twang. His family traces its history back to Italy in the 1880's before they emigrated to El Salvador to set up a coffee farm. The farm has been run by the Rufatti family for 6 generations but it was only in the 2010's after modern day Rodolfo discovered specialty coffee in Berlin that he decided to initiate the migration from commodity to specialty coffee.
El Salvador may be the smallest country in Central America but produces some of the region's best coffees, in part thanks to its topography and climate. Rodolfo makes sure that his farm is run as closely as possible in tandem with nature. They don't use herbicides and their coffees are all shade grown. All of the picking and sorting is done by hand to ensure only the ripest cherries get processed further. The coffee that we chose for the July 2023 European coffee roasters box is a washed Red Bourbon lot that is super juicy and clean with lots of sweetness and notes of red apple, mandarin and cane sugar.
Get this coffee alongside carefully chosen single origins from Coffee Collective and Formative in our upcoming July 2023 European roasters box. Visit our shop to see all options.