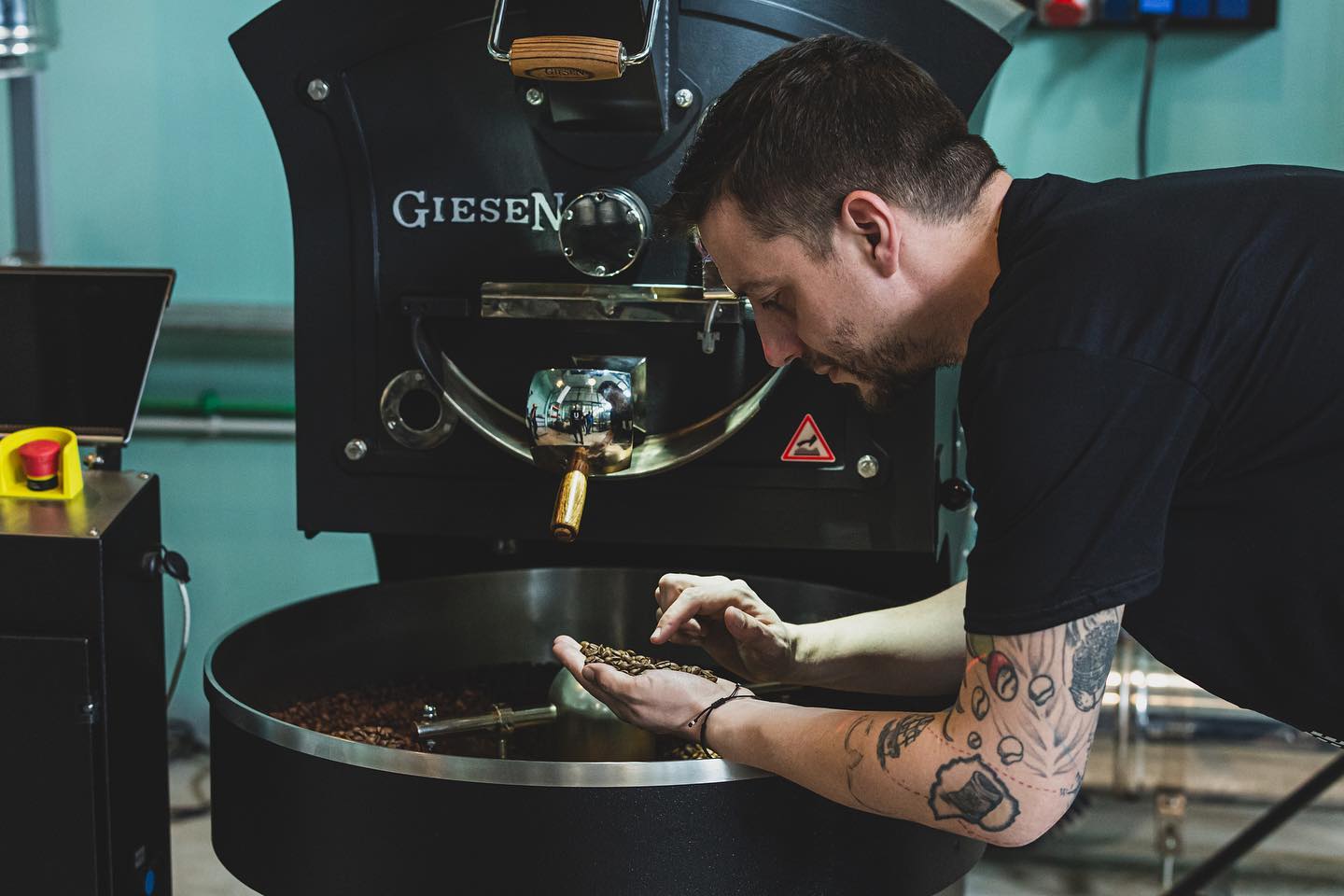 The other week I was in Athens for a few days, mainly to attend the World of Coffee but rather than spending three days at the event, I took a few days to explore the Greek capital in my own time. I really like Athens. It's got a super interesting vibe. There's ancient architecture, boundless culture, a newfound can-do spirit and really great food.
In the years since I was last there, however, many of the coffee placed I reviewed in 2018 had closed down. The pandemic was not kind to them. Thus, on this occasion, I set out to discover some new spots, one of which was KUDU. Originally recommeded to me by Nicholas Pastellopoulos from Formative Coffee in London, KUDU is one of Athens' leading specialty coffee roasters with a really lovely flagship store in Neo Psychiko. From where I was, I had to jump on the metro for a few stops and head north east and then walk a few blocks.
The café has a huge covered terrace with plenty of seating where iPad sporting waiters take your orders. The menu is expansive and includes many different brunch options as well as freshly baked pastries. You can read my full review of the café here.
I was mainly there to get a first impression of KUDU's coffee and to explore whether we could work together for the August 2023 European coffee roasters box. I started off with a cup of a competition level coffee from Costa Rica and then followed it up a flat white to wash down the honey-drenched cinnamon roll.
Later, I ventured inside the café to survey the coffees on offer in colourful retail boxes, which are definitely eye-catching. When Nick Ferras and his fellow co-founders set up the company ten years ago, they pooled together their different expertises and and set up a company that would allow them pursue their passion for coffee in a professional setting.
Since its early beginnings, KUDU has become a force to be reckoned with in Greece and its coffees are currently being served in cafés all over the world, from Luxembourg to Qatar.
During the public cupping event in Helsinki a few weeks ago where I invited members of the local coffee community to help me choose our August coffees, one of KUDU's submissions really stood out to us, a washed Ethiopian coffee from Masina Guji.
This coffee has all the wonderful characteristics of a washed Ethiopian coffee, which makes it the ideal everyday cup of coffee. Guji is one of the main coffee growing regions in Ethiopia and it produces very characteristic coffees with notes of ripe fruit and chocolate undertones. These coffees are often a bit bolder in their cup profiles than coffees from Yirgacheffe or other regions in Ethiopia.
Expect notes of bergamot, clove, cacao and raspberry.
---
Receive this coffee along with two other picks from PIHA and Aliena as part of our upcoming August 2023 European coffee roasters box. Order your subscription, one-off box or gift box now. Ships on 20.08.2023.