For the past few months, we have been working hard on putting the finishing touches on a brand new Coffeevine box that keeps getting requested by our customers and subscribers. After nearly a decade of showcasing Europe's finest roasters and the occasional one from overseas, we're now boarding the Coffeevine express to all four corners of the world.
It's such a thrill to announce the arrival of our highly anticipated Global Coffeevine box, a brand new concept that will bring together the most exciting names in specialty coffee from around the world.
The idea is to give our customers unprecedented access to roasters that are hard to find in Europe and make their coffees more easily accessible. For the roasters, this is a great opportunity to reach customers beyond their usual sphere of influence and to get some explosure in the hotly contested European market.
To begin with, we're keeping it simple. This box will only be available as a medium sized box with two bags of 250g of coffee roasted for filter and only as a one-off box, though we plan to have a new one available every month until we're sure that there's enough demand to warrant launching this as a subscription box too.
Competitively priced at €40, this box will offer the best option available anywhere to explore the world of specialty coffee the truest sense of the word, starting with two outstanding coffees from Proud Mary and Subtext.
Proud Mary was originally founded by Nolan and Shari Hirte in Melbourne in 2009 and quickly became a cult brand amongst specialty coffee aficionados both inside Australia and outside. Nolan and his wife Shari set up Proud Mary because they believed that there was so much more to specialty coffee than had previously been available. During a trip to America in 2007 that saw Nolan roadtripping from Los Angeles to Vancouver and back, he witnessed specialty coffee being offered like fine wines with producers being put at the forefront and a strong focus on filter coffee. He decided there and then that this also had to be available back home.
In one of life's wonderful twists, years later, Nolan and Shari eventually went back to America to set up their own café and roastery in Portland, which was most recently followed by a café in Austin. Proud Mary is taking on the US!
For their first Coffeevine feature, they will be roasting an exquisite Red Bourbon red honey-processed Mexican coffee from Santuario Ixhuatlan in Veracruz state. As a Mexican national myself, I am always celebrating it when I can share a fine Mexican coffee with the world, which is rare because Mexican coffees are still surprisingly hard to come by in Europe. Expect a lovely cup with notes of stone-fruit, milk chocolate and honey.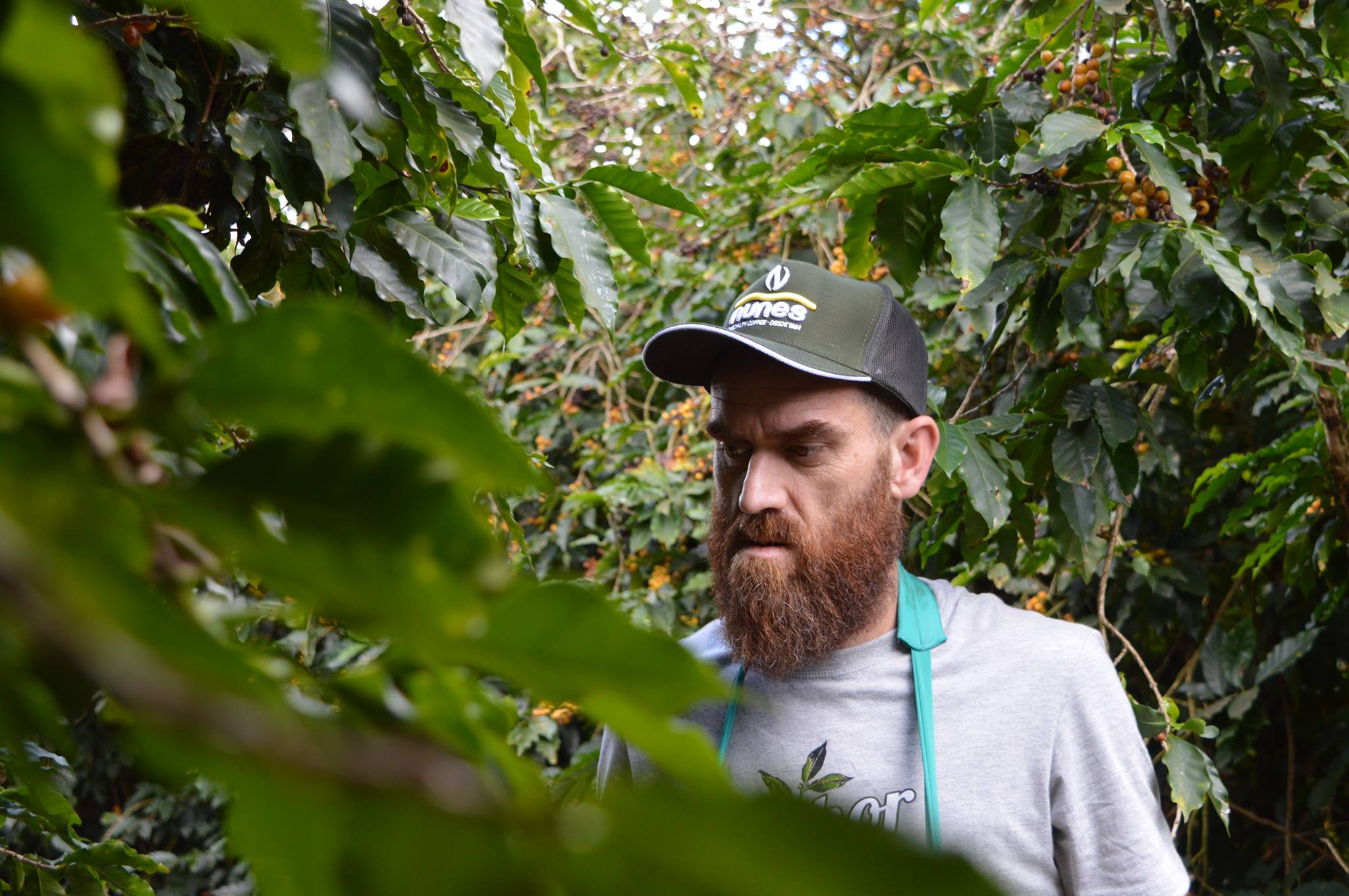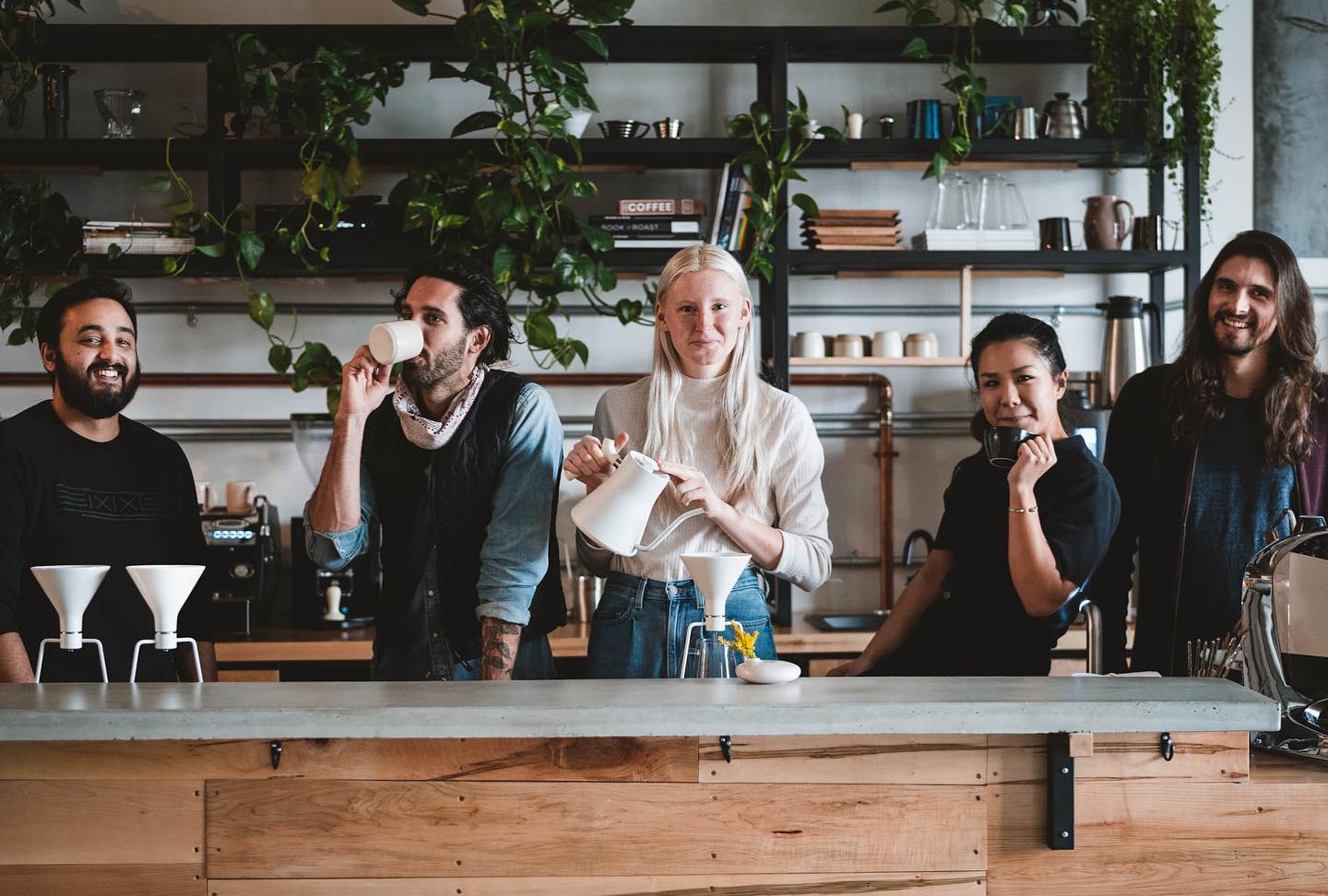 The second roaster that will be featured in this first Global Coffeevine box is Subtext from Toronto in Canada. Co-founded by Alex Castellani who ran Boxcar Social Coffee prior to starting Subtext, this roaster is a great example of a business that cares about every little detail and is passionate about the environment. Since the moment I first reached out to Alex, he was immediately enthusiastic about the prospect of working with us and sharing one of his best coffees with the Coffeevine community.
Subtext aim to showcase each of their coffees in their purest form and in order to do that, they don't rename coffees, don't offer blends and don't do dark roasts. In fact, the coffees they sent us for our cupping two weeks ago were so stunning, they had everyone in the room gushing.
Their Coffeevine debut will be marked with a spectacular washed Pink Bourbon from Colombian producer Faver Ninco. It is bright and sweet with really clearly defined notes of watermelon and a fresh lime acidity.
I hope you will enjoy this stellar selection of coffees as much as I enjoyed selecting it for you and that this new box will allow you to explore new roasters that you might otherwise not have tried.
Visit our Global Coffeevine box product page to order yours now.