One of the stories I've been hearing a fair bit lately is how covid inspired many people to start a new business. Whether out of necessity or opportunity, covid was make or break for many entrepreneurs. Some who didn't see the light at the end of the tunnel made way for those who were carrying their own torches while others simply waited at the exit to see what came next.
For the boys behind Odd Kin, a funky bunch from Bristol, it was a bit of a mix. Following an illustrious career as a professional Rugby player, Odd Kin founder Sam Smith decided to go into coffee by first opening a coffee shop in the city of Worcester called Wayland's Yard and then setting up a roastery by the name of Odd Kin in Bristol during the pandemic. In a way, it felt like a pipedream come true that was accelerated by the need to feed some hungry families.
When I was visiting Bristol about one year ago, I went to see my friend Dan O'Regan who runs the award-winning restaurant Bank. He mentioned Odd Kin as a rising star of the local specialty coffee scene and during the recording of a joint podcast a few weeks back, he shared that Odd Kin now roasts all of his house espresso. I needed to learn more. An Instagram follow later, I was having a conversation with Al Paxton who is the General Manager at Odd Kin.
What I loved about them right off the bat was the enthusiasm to get involved. Al really saw this collaboration as an opportunity to let the world get to know Odd Kin and what they stand for, and to do that, he offered us a selection of their finest coffees to choose from for our upcoming May 2023 Coffeevine box.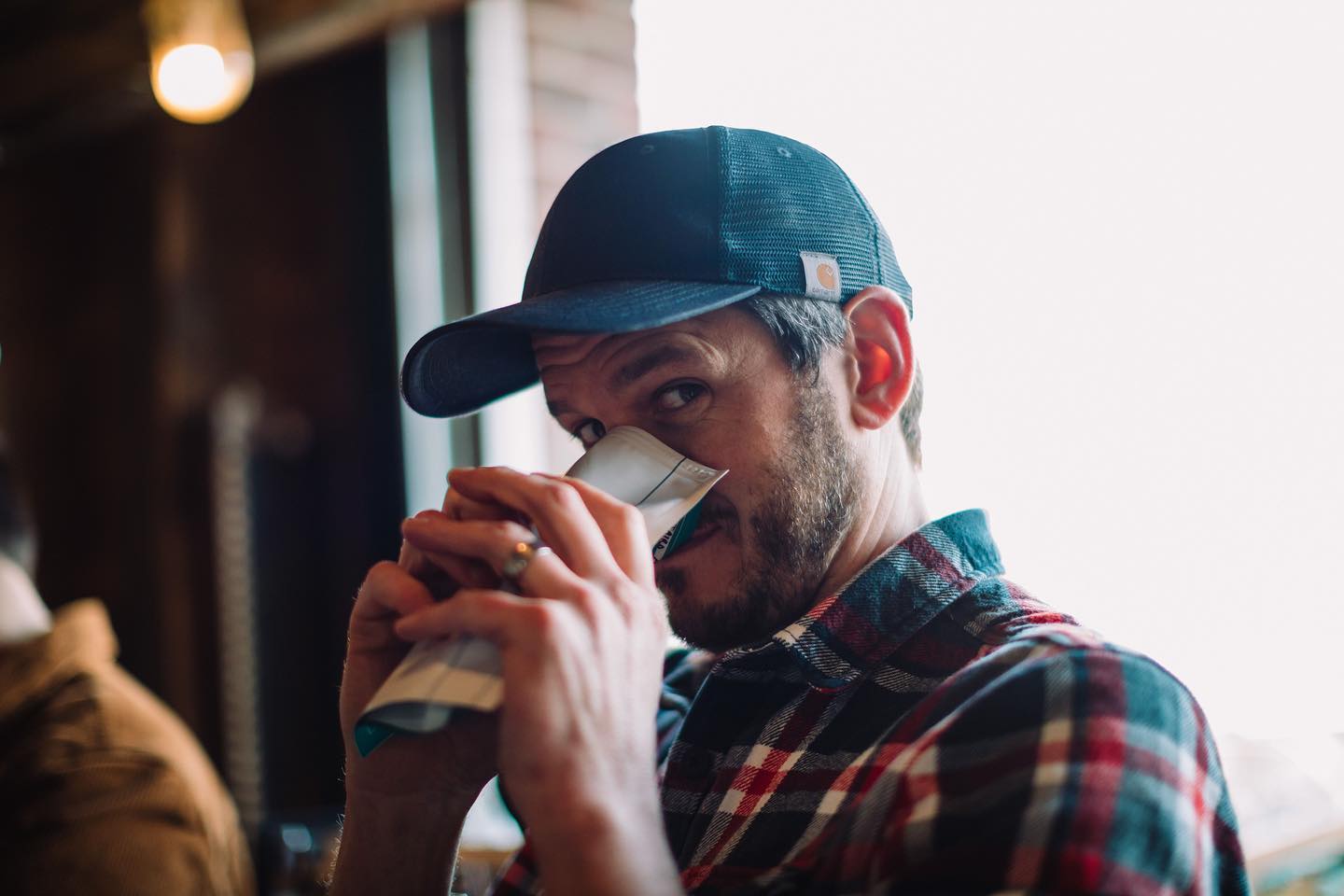 At the cupping a few days ago, there were a few highlights on the table, one of which was a sweet and juicy Maracaturra variety from Nicaraguan producer Luis Alberto Balladarez. Lately, I've been featuring a few new varietals that also included the Parainema, courtesy of Sloane in April and La Cabra in March. Yummy stuff!
Though Nicaragua is not per se a new origin, it is still often underrepresented. The country has seen its fair share of strife and political crackdown lately, making it less attractive as a tourist destination too. And yet, it has such natural beauty and apparently many remote and undiscovered pockets of coffee farming communities, many of which are experimenting with new processes and different varietals. It's not often featured in our boxes and now, we have it two months in a row. Bam!
Odd Kin roasted this coffee to bring out the tastiest flavour notes and it is a great representation of the hard work and passion that the team pours into everything it does. The flagship café in Bristol is a magnet for coffee lovers and curious folk alike, offering Odd Kin's full range of coffees as well as some delicious staple dishes like Eggs on Toast or Eggy Crumpets.
We're thrilled to have Odd Kin on board for this upcoming May 2023 Coffeevine box and look forward to sharing their coffee with you soon.
---
To receive this delicious coffee alongside picks from Ineffable and Five Ways, head over to our shop
and place your order before 15.05 / Ships globally on 20.05