Are you ready for a real flavour explosion happening in your mouth in May? Then you need to take a look at the absolutely epic coffees that we picked out for the upcoming May 2023 Coffeevine box.
Last week, we hosted a cupping in Amsterdam where all of the candidates for this edition were tasted and rated, and the results were pretty clear. There were a lot of 'ooohhhs', 'aaaaahhhss' and 'woooows' happening in that room, making picking the winners relatively easy.
The winning coffees will be roasted for us by Odd Kin from Bristol, Ineffable from Sevilla and Five Ways from Amsterdam. Get to know the roasters and their fabulous coffees below and be sure to subscribe or preorder your box via our webshop before 15.05 to receive this box in May.
---
ODD KIN
Our first roaster picked for the May 2023 Coffeevine box is a newcomer for The Coffeevine. Odd Kin was founded by former Rugby professional Sam Smith (no affiliation with the singer, mind you) who wanted to charter a new course after his early exit from the sport due to an injury.
Based in Bristol, a vibrant city in the West Midlands that has a huge student population, Odd Kin managed to go from zero to local hero in a matter of months during the first year of the pandemic. When everything ground to a halt, Sam suddently found himself at a crossroads. He explained to us: "We needed to save our family, we needed to have something positive to focus on, we needed to jump face first in something new and above all we had to learn. We are here to create something. The something that we always wanted to bring into existence. The something that we hope will soon become your thing."
Odd Kin sources and roasts outstanding coffees from around the world and presents them in fun, colourful bags. For their debut, Sam and his team will be roasting for us a super sweet and juicy natural Paracaturra varietal from producer Luis Alberto Balladarez in Nicaragua. This coffee has lots of character and depth, and it's sure to be a crowdpleaser.
Available with a single roast profile for filter and espresso.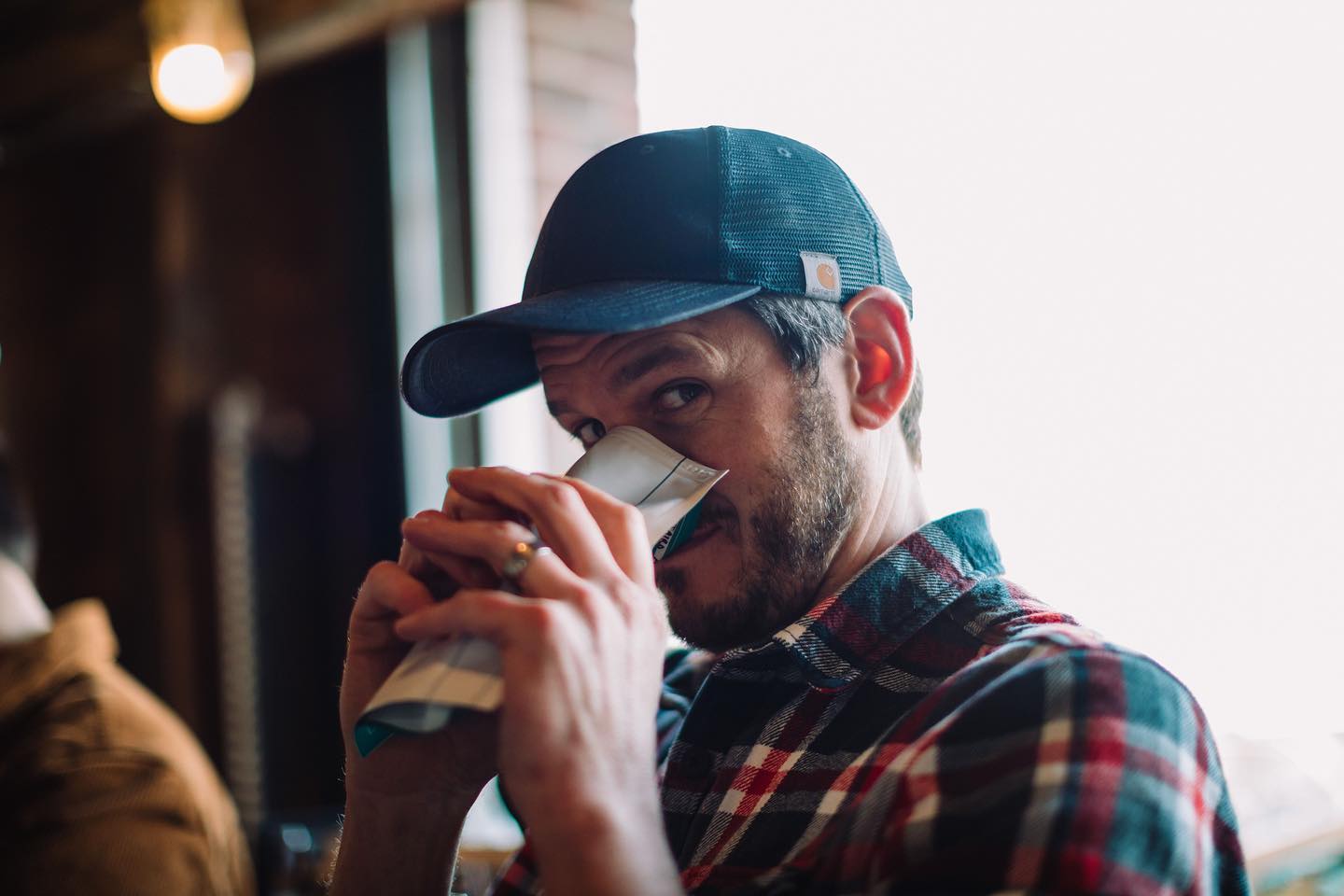 INEFFABLE
From the southern Spanish city of Sevilla comes Ineffable, a super ambitious and friendly coffee roasting outfit founded in 2017 by Omar, Jose and Alejandro. I first came across their coffees when I was in Sevilla two months before the pandemic started and their coffees immediately hit the spot. It then took a good while before we finally got a chance to work together back in November 0f 2021 and it's great to have the guys back for a fresh feature in our upcoming May 2023 box.
They roast on a Probat UG-15 retro and always look for really expressive and unusual coffees to put on their menu. Their high quality and passion put them in the same league as some our favourite Spanish roasters from Barcelona and Ineffable have undoubtedly helped to put Sevilla on the specialty coffee map.
For their second Coffeevine feature, they will be roasting for us an excellent anaerobic washed Pacamara coffee from the Huila region in Colombia. The coffee was fermented for 90h but thanks to being washed, the cup profile is extremely clean, balanced and sweet. It's an absolutely outstanding coffee that got 10s across the board from our judges during our cupping last week.
Available with a single roast profile for filter and espresso.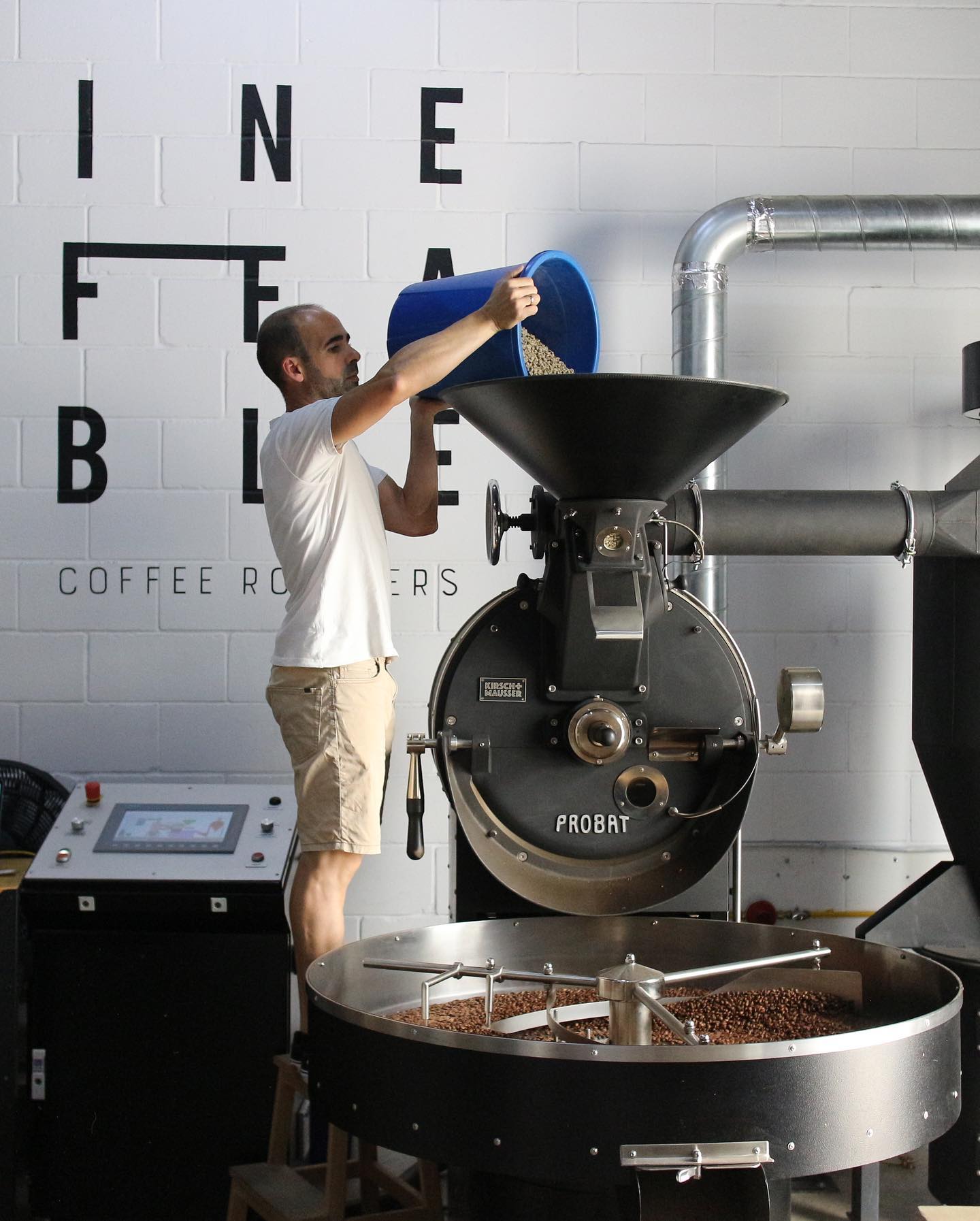 FIVE WAYS
The Amsterdam coffee scene is pretty compact and due to the city's general lack of space, it's rare that a new coffee brand shows up with a big bang. Not so Five Ways. Co-founded by Benjamin Kozica-O'Callaghan and Paul Jenner, Five Ways first opened a stunning café right on the Ten Kate Market in West and then, followed that up shortly after with a huge space in Oost that also serves food.
Ben, who previously worked at various coffee places across town including Coffee District, Toki and Uncommon (Josh Cotton of Uncommon is his flatmate), wanted to create a fun and approachable specialty coffee brand that combined elegance with Aussie hospitality. The coffees that Five Ways roasts and serves are testament to that.
For their Coffeevine debut, Five Ways will be roasting two different Ethiopia naturals for us; a coffee from Arbegona for filter and a coffee from Bombe for espresso. In addition, Five Ways Kinkerstraat will henceforth be the local pick point for people who prefer to collect their coffee boxes in person rather than having them shipped. What could be better than that?
Two separate coffees for filter and espresso.
---
Order your May 2023 box today!
Visit our shop to pick your ideal Coffeevine box, choose the number of bags you want and your preferred roast profile.
We'll take care of the rest.