Yesterday, I stood 'ass to ass' with people from Uncommon Coffee Roasters while guest brewing at DAK's Amsterdam Coffee Festival stand. I had offered my friends Louis-Philippe Boucher and his partner Veronique Laharde to join them at their Roasters Village stand for a few hours to help promote our upcoming April 2023 box collaboration and to say it was cosy would be an understatement but we made it work.
DAK, which only got started in 2019, used to operate in the background while letting its bright and delicious coffees shine in cafés around the world. We had the pleasure to feature DAK back in 2020 when they were just getting started and their natural Colombia, our first-ever of this kind at the time, went down a treat. Since then, DAK has been on an unstoppable roll.
Just the other day, I stopped by their smart showroom in an industrial area of Amsterdam Noord to catch up with Louis who is always welcoming. The showroom, which is adjacent to the Amsterdam Coffee Roasters production space, will soon be expanded and include DAK's very own roasting space, which will no longer be shared.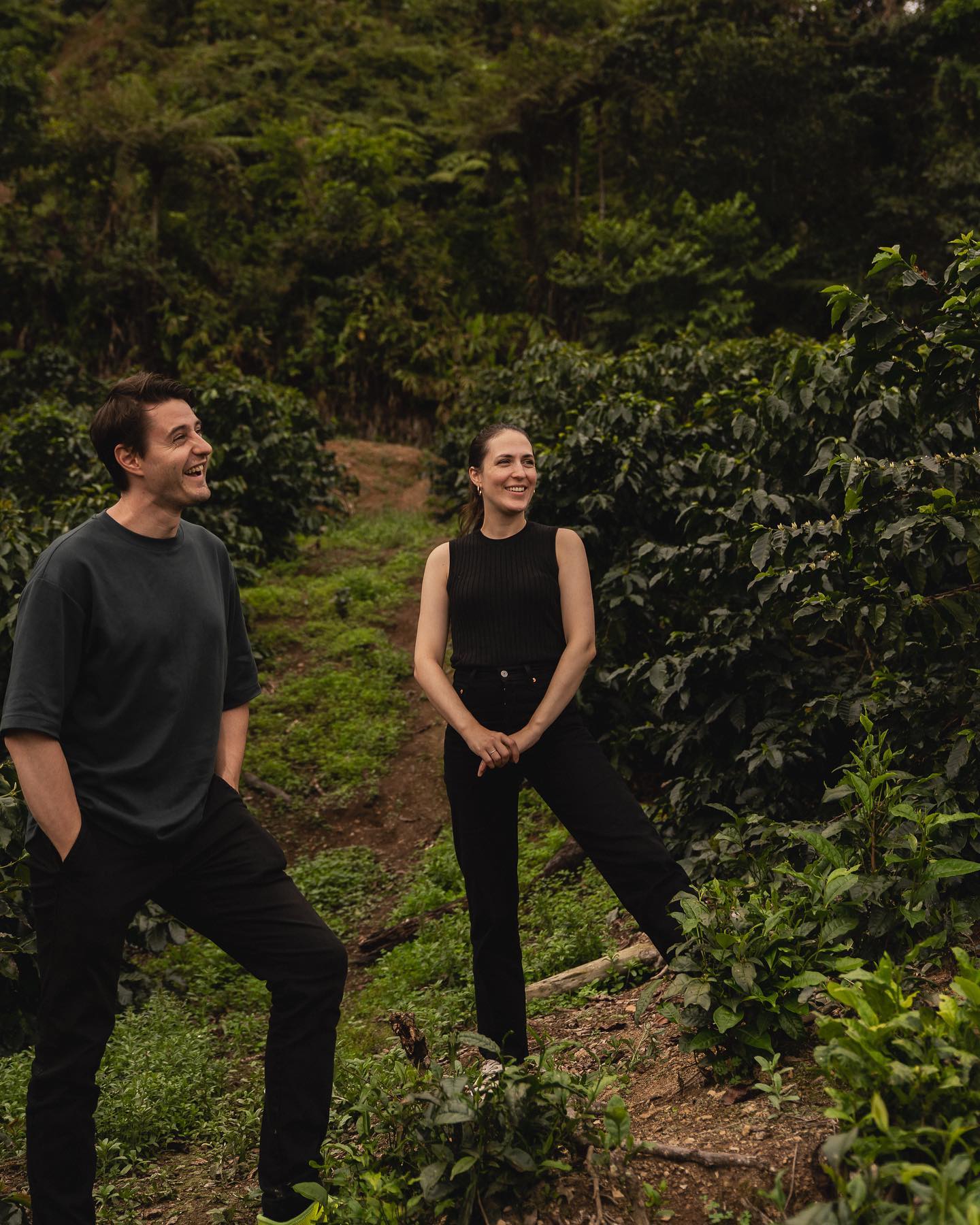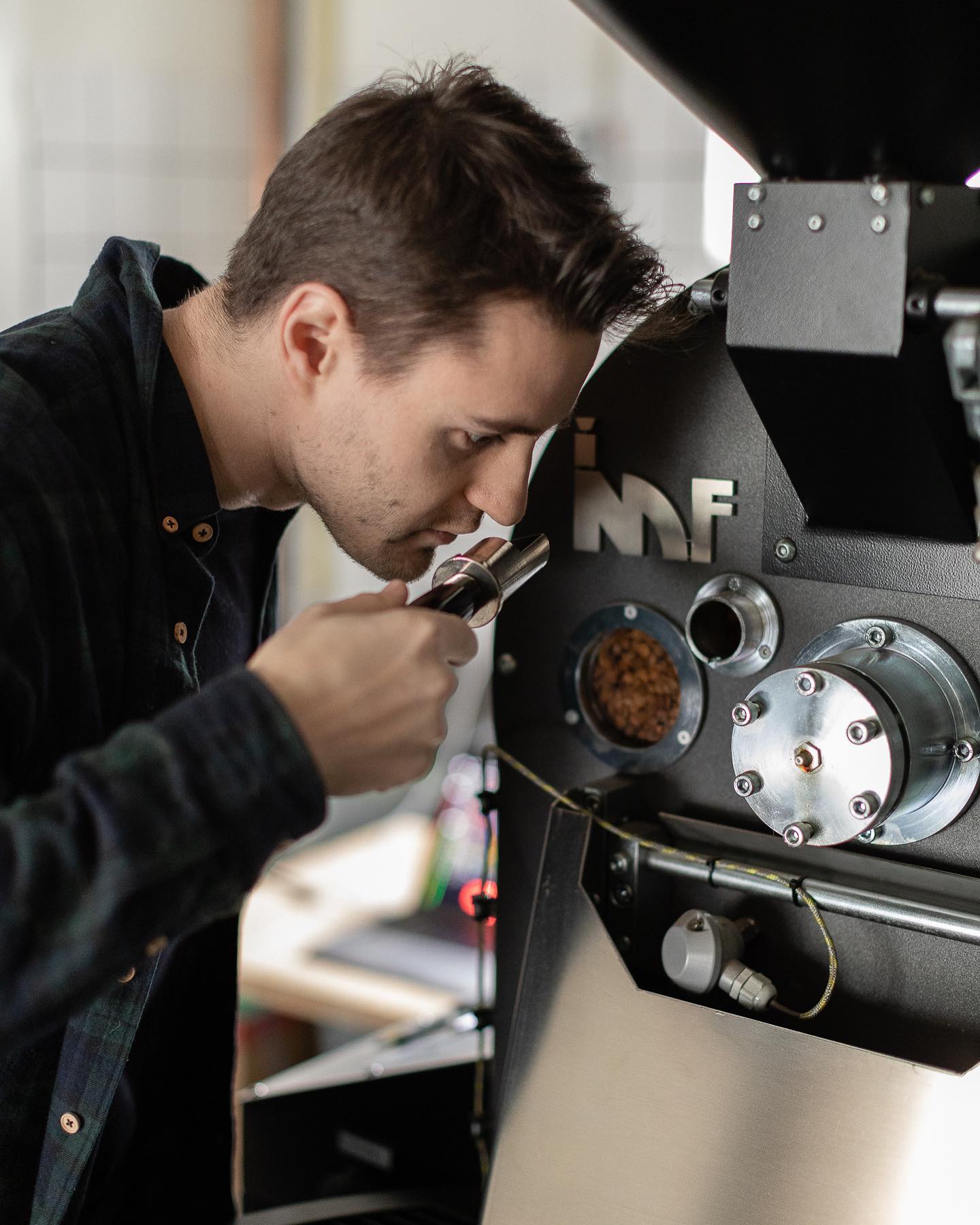 While I stood at the booth yesterday, I met many pilgrims who wanted to visit the showroom and were disappointed to learn that it was closed during this weekend since the whole DAK team is at the Amsterdam Coffee Festival. So they had to make do with buying coffee right there and then.
It was striking that people were really going for the super funky and experimental coffees, in particular. At DAK, coffees don't just carry the names of the producers, they also come with names likes Candy Crush, Lychee Lassi and Mon Cherry, often representing exactly how these coffees taste. One happy punter with crazy hair who was sipping on a cup of Candy Crush, a Mossto Carbonic Maceration coffee from Colombia, giddily exclaimed: "It's like biting into that sour candy that you get at the supermarket!"
Personally, I am leaning more towards clean and crisp coffees lately, which is also why for the upcoming April 2023 Coffeevine box, I picked DAK's Lemon Squeeze, a super fresh and citrusy washed Ethiopian coffee from Daye Bensa in Sidama. This coffee really stood out on the cupping table the other day because as it cooled, it tasted like lemon ice tea. Though the sun is not yet gracing us convincingly here in Amsterdam, I can definitely see people enjoying this lovely coffee over ice.
DAK's strength is its fearlessness. Louis and Veronique are not following some particular playbook that dictates how to build a successful roastery. Instead, everything follows their intuition and is presented in timeless packaging that speaks of their great taste. Though their showroom is not a fully fledged café, you can go to Saint Jean in the Jordaan area which basically acts as DAK's flagship partner café. Either way, Amsterdam's specialty coffee community is richer for DAK's presence and we're thrilled to have them back in one of our boxes in April.
---
To receive this delicious coffee alongside picks from Lucid and Sloane, visit
our shop starting to order our April 2023 box today!