Sometimes the best coffee bars are the best hidden. You know, the kind of 'you need to know about this place' kind of place. This could not be more true for Athens' most surprising and friendly stand up and take away only espresso bar, Kaya.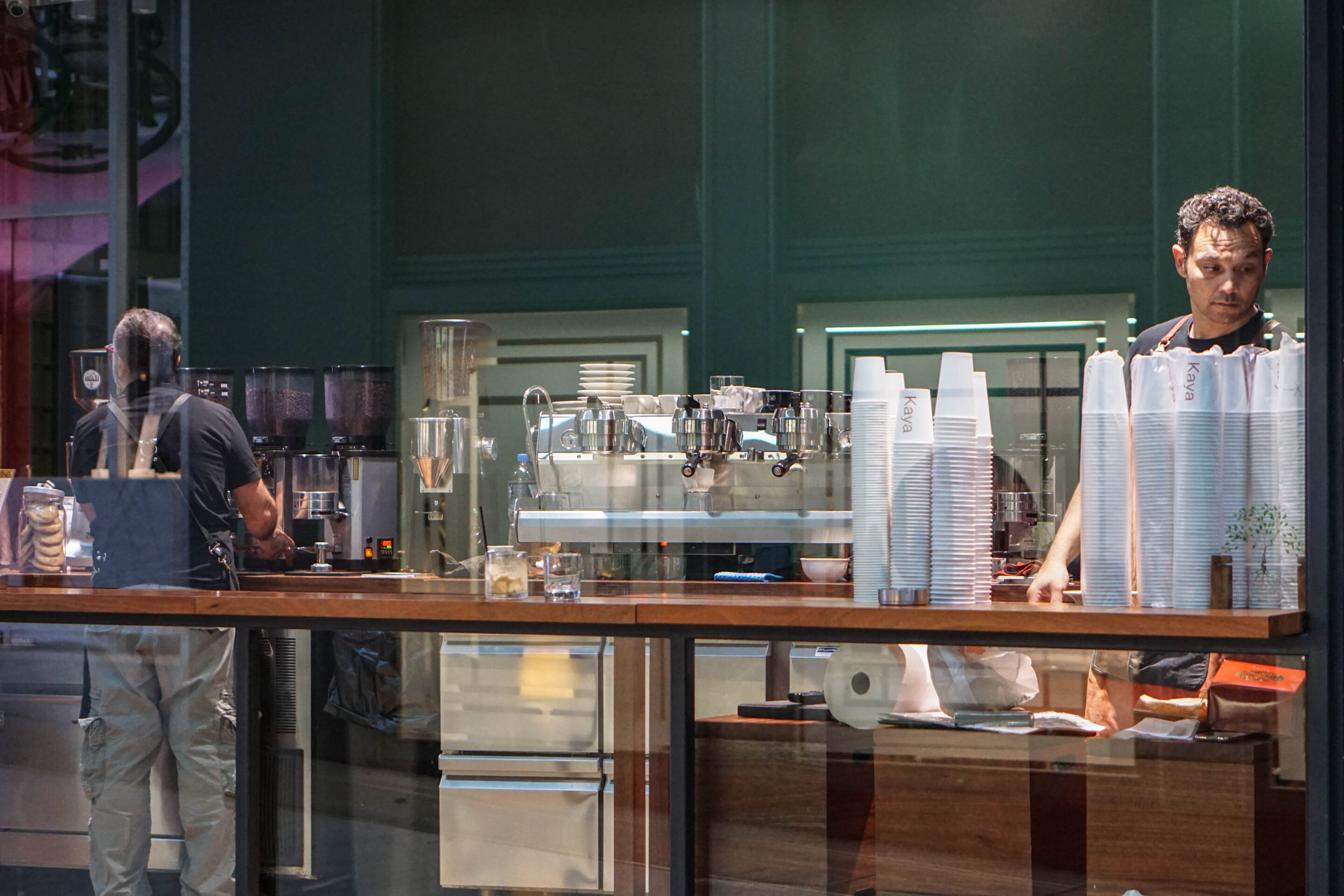 Located inside a shopping arcade not far from Sytagma Square, Kaya is run by local coffee legends Adonis and Lavros who previously spent many years working at Evergreen Coffee, commonly referred to as the first specialty coffee company in Greece.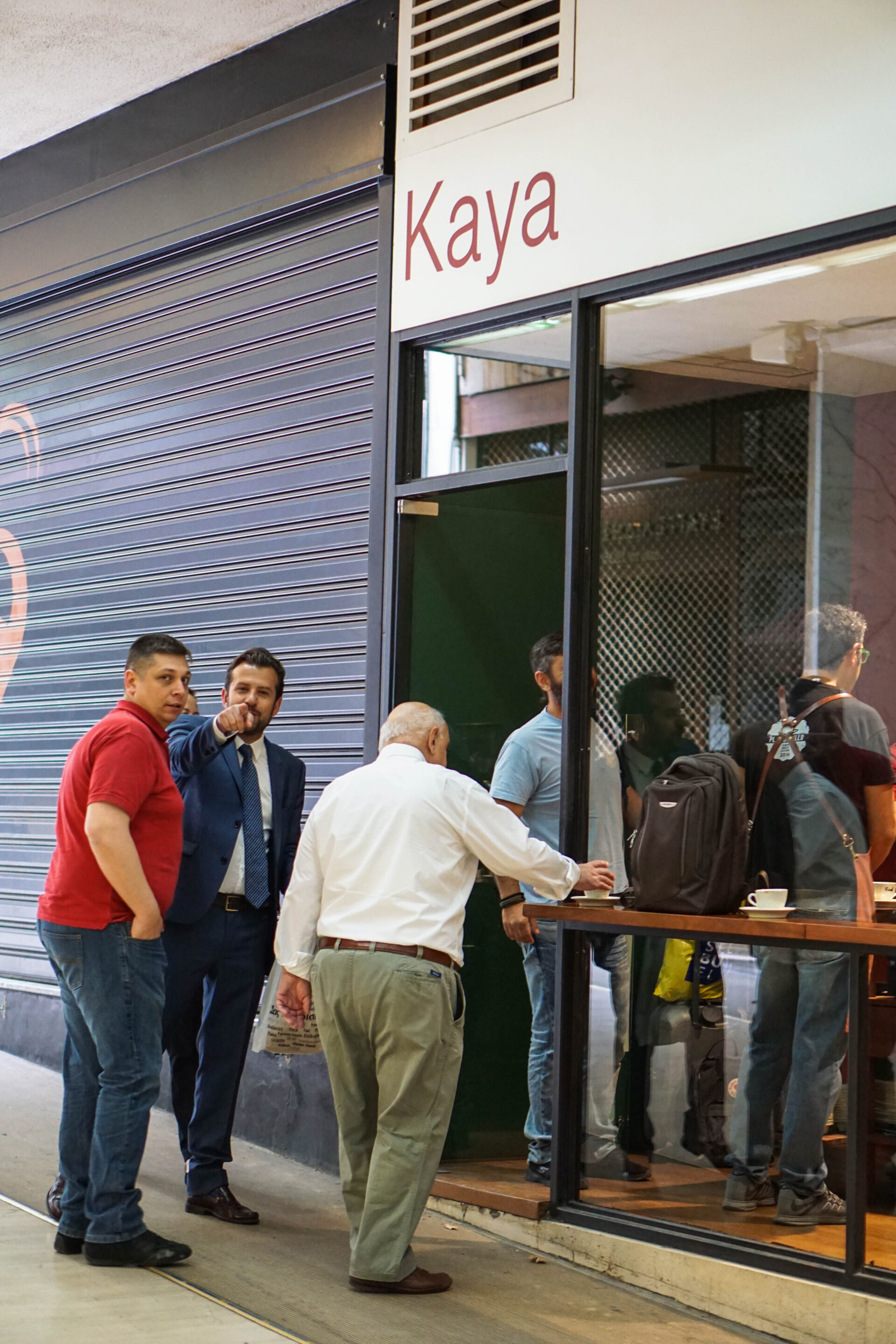 Apart from excellent coffee, coming from a regularly rotating lineup of local roasters such as Red and Mind the Cup, Kaya's best attribute is the huge floor to ceiling window that runs alongside the entire length of this narrow bar. This way you can grab your espresso or flat white to go, lean on the thin wooden bar outside and witness the action inside.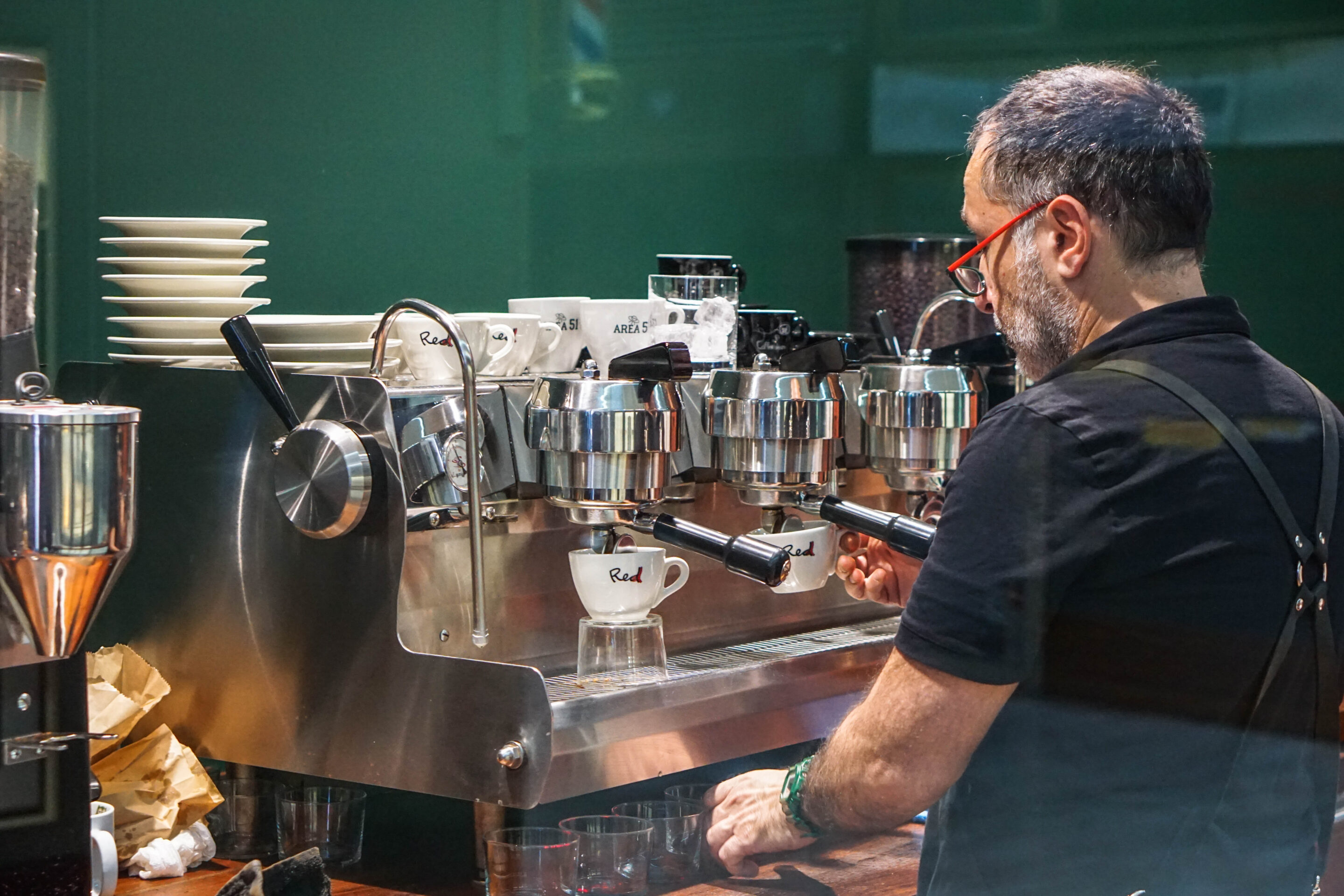 Most of Kaya's morning visitors are suits who are on their way to work, popping in for a quick dose of energy before a day's work while later in the day you'll also come across the occasional tourist who stumbled upon this excellent coffee bar. And believe it or not, they have a total of five grinders that you can choose from, ranging from their house blend consisting of Guatemala, Brazil and Colombia to various guest roaster single origins.
There aren't many places like this in Europe that have no seating at all but are still incredibly busy nonetheless, but it's very refreshing to see such a concept working in Athens.