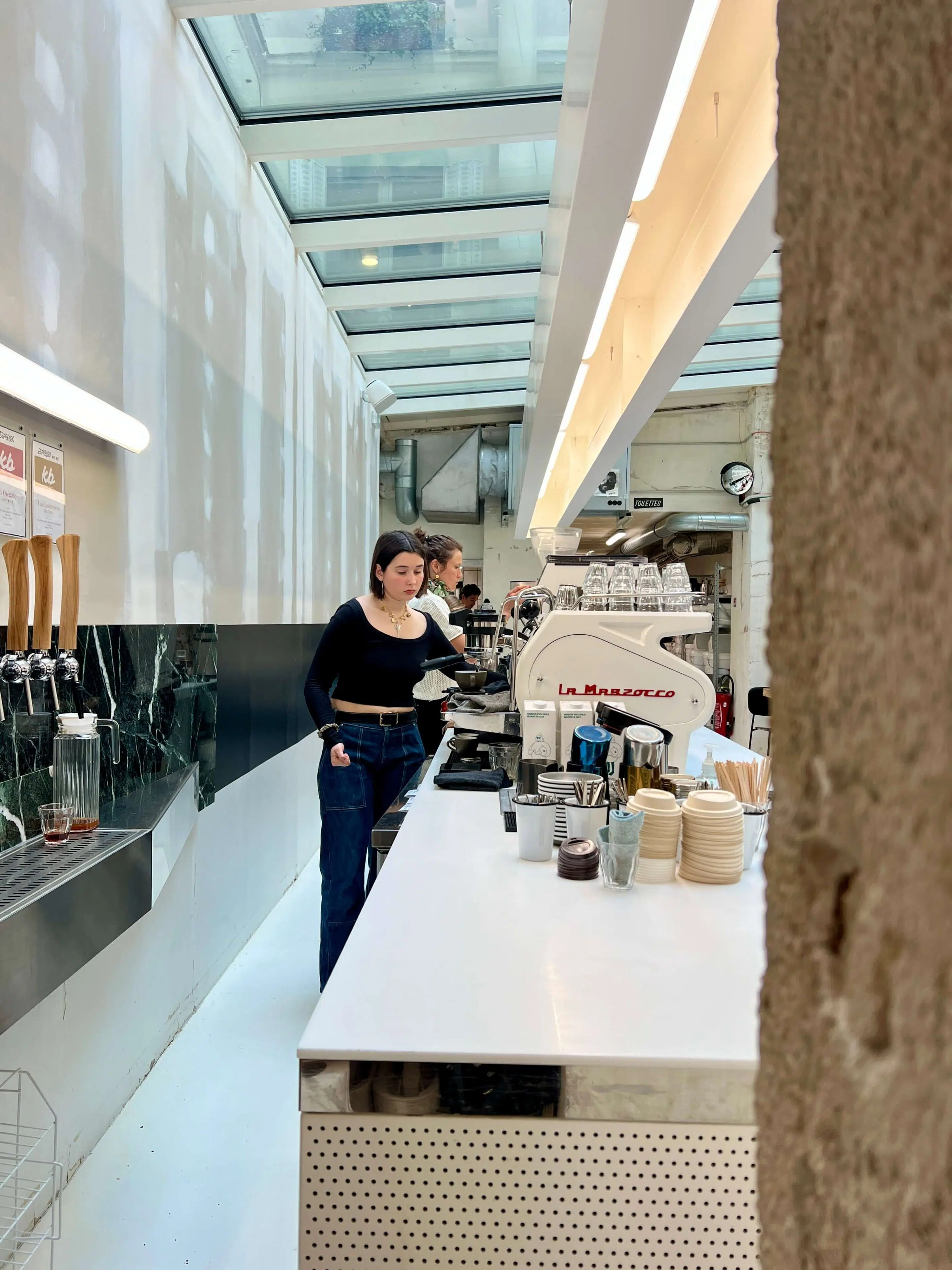 When I landed in Paris the other day after a red-eye flight from Amsterdam, the first place I ventured to was Back in Black, the café owned by my friends from KB Coffee Roasters. Located on a quiet side street on the edge of the 11th Arrondisment, this industrial-chic space is home to a fully-fledged coffee shop and roastery that also serves breakfast and lunch dishes.
Remy Bompart of KB Coffee Roasters had invited me to pass by and ask head barista Anna to prepare me some delicious coffees. I wouldn't say no to that now, would I?
After getting a table in the admittedly somewhat cramped spaces for individual guests, I jealously overlooked the rest of the venue where other punters were enjoying their food and coffee at larger tables. No matter. I was looking forward to a bit of food and my first coffee of the day.
I started my visit with a solid flat white that hit the right spot and then I proceeded to order the Portobello mushroom brioche as my breakfast dish. Truth be told, the food was dissapointing. The thick slice of brioche was topped with just a few slices of mushroom and the soft boiled egg on top was cold. It was really bland. You need to do better than this guys! Maybe I should have gone for someone else like the French toast or the scrambled eggs.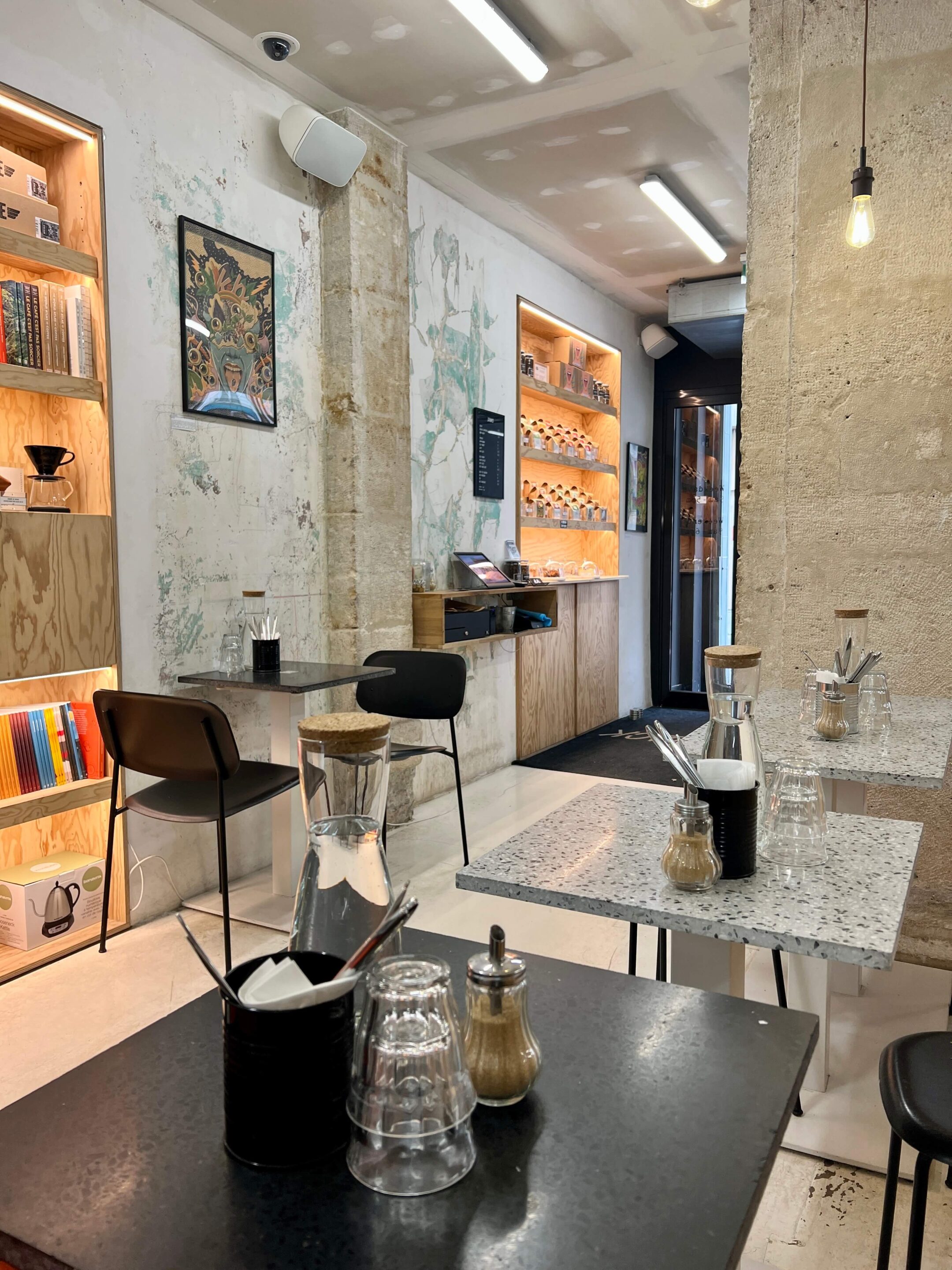 After I finished the dish somewhat begrudgingly, I sought out Anna who was working behind the huge bar and we spent a few minutes chatting about the cool taps on the wall. She offered to handbrew a cup of the lovely natural processed Costa Rica from Cañal and thankfully this coffee was really great. It made up for the underwhelming food.
At the back of the space, you can find the roastery, which lay dormant that day because half of the team was at the Paris Coffee Festival but Remy being the sweet guy that he is, left me a bag of goodies behind the bar, which I was going to enjoy after getting back to Amsterdam.
I think the space is really lovely and has a lot of potential. A few fixes here and there will elevate the experience a lot more because the staff were all wonderful and I am a big fan of KB Coffee in general.