On a gorgeous and glorious sunny Saturday, I was wandering around the 3rd Arrondisment, popping into little galleries, eating Vietnamese streetfood and doing some shopping when I accidentally stumbled upon Fringe. I had it on my list as a place I wanted to visit but lately, I prefer to just go to a certain starting point and then get lost in the streets rather than following a rigorous itinerary. Maybe it's age?
Paris is such a beautiful place and on this particular trip, I fell in love with the city of love. Strangely, I never gave the French capital much thought before, prefering London and Berlin over Paris but the more I get to know the city, the more it is growing on me. On that day, in particular, Paris was a pure delight. As I stood there looking at Fringe from across the road, I noted how this café's relaxed vibes were drawing me towards it.
On a bench outside the main window lay second hand books and inside, there was a small vintage fashion sale. I made a beeline straight to the bar and took a seat. Fringe owner Jeff Hargrove was nearby, showing the large photography prints that decorate the walls to some visitors while barista Romain Thuret was churning out coffee after coffee.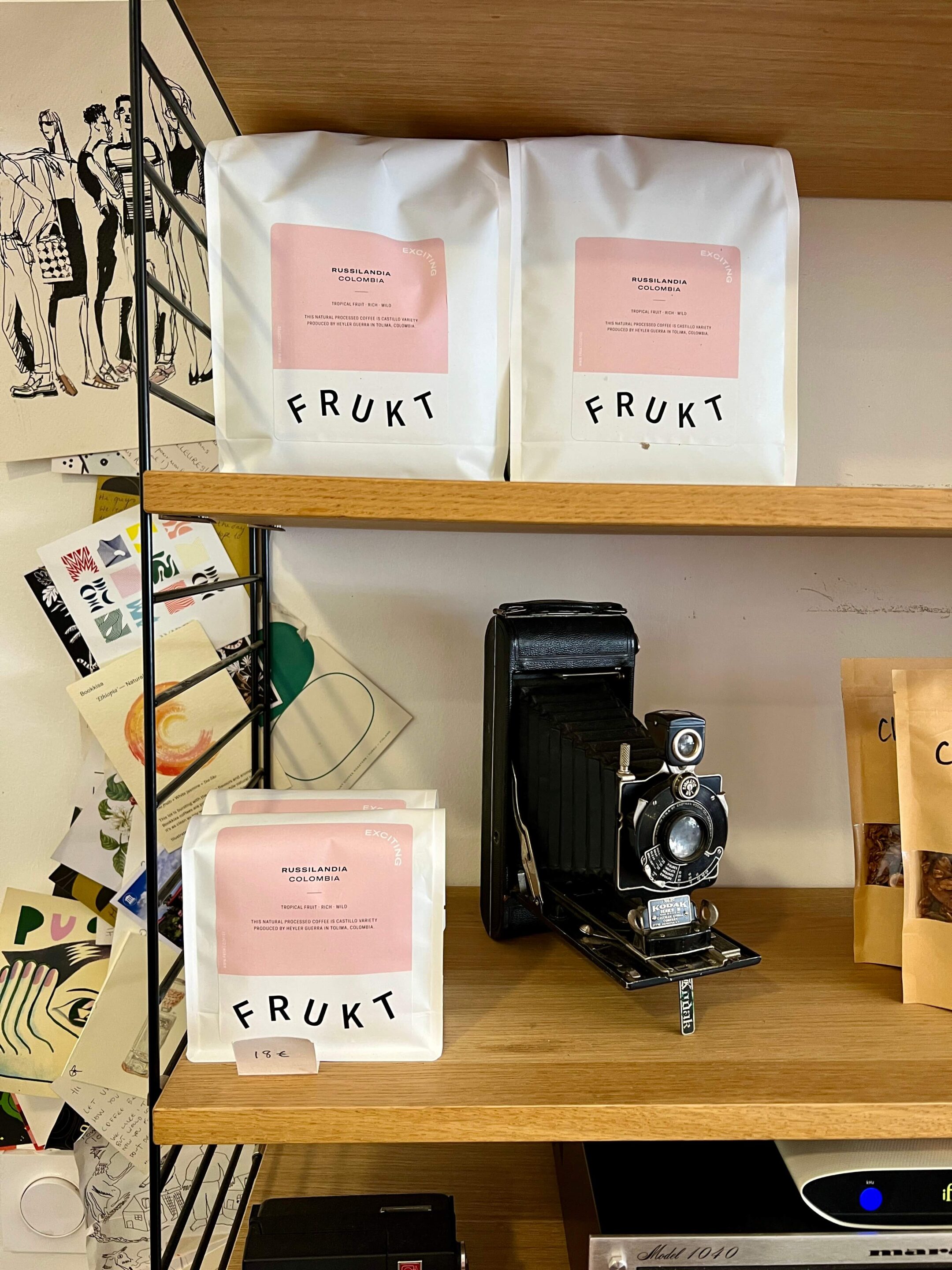 After a while, Romain and I got talking and immediately vibed. He shared with me that he owned a different specialty coffee shop, Roche, until 2022 but that he needed to take a brake from entrepreneurship. It all got a bit too much for him, he explained. Roche was the exclusive partner for April Coffee Roasters in Paris, serving and selling Patrick Rolf's coffees. At Fringe, however, he likes to source coffees from different roasters like our dear friends from Frukt in Finland.
There is always a 'Barista's Choice' menu that, at the time of my visit, featured a Bourbon Aji from Colombia roasted by Assembly in London. For the first time, I didn't actually drink a coffee that day. I was already nearing dangerous caffeine levels and needed something soothing, thus I opted for an iced matcha latte.
By this point, Jeff had ventured outside and was sitting on a parked Lime Bike just taking in the scene. I headed out and introduced myself, and Jeff explained that he used to be a photographer, which explained the vintage cameras dotting the shelves. Fringe was one of the first specialty coffee shops in the city and continues to be a magnet for curious coffee entusiasts who are looking for interesting coffees from international roasters.
The pastries on offer are mouthwatering and the service is friendly. Back inside, I observed an eclectic crowd of customers coming and going, many of which had just been or were just about to start exploring the gigantic open air vintage market that had taken over the nearby streets.
After saying my goodbyes to Romain, Jeff and co, I did the same. Iced matcha in hand, Paris absorbed me back into its fabric and I again got lost in her arteries and veins.